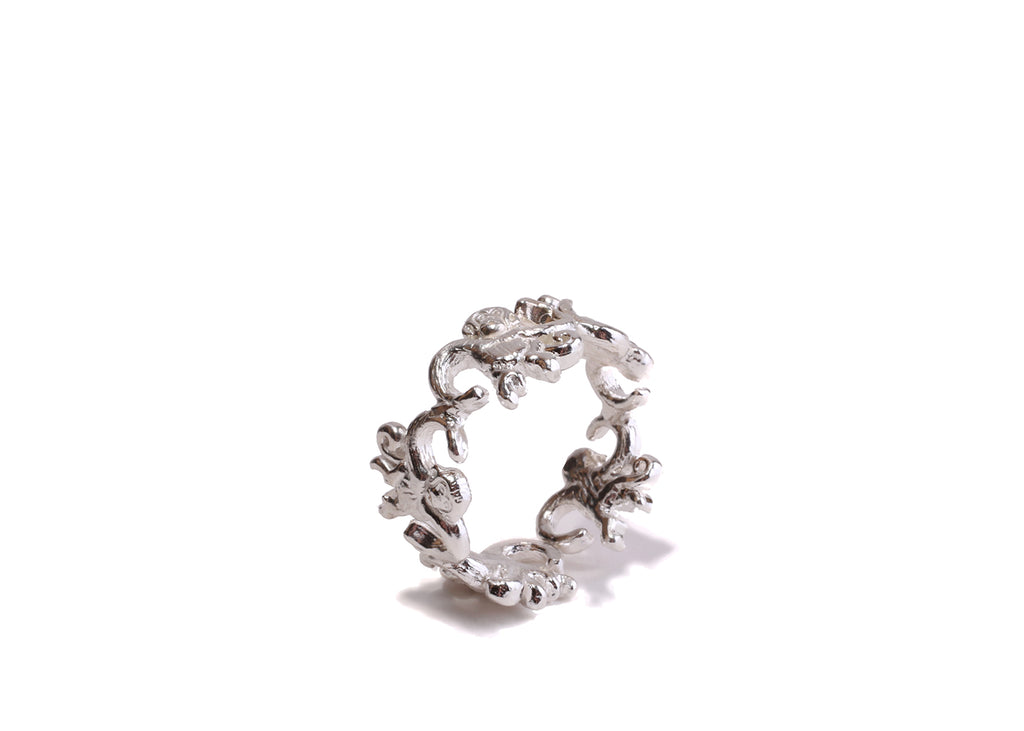 $225.00
$0.00
Mini Monkey Ring
Step into a world of whimsy with our "Mini Monkey Ring." This delightful ring captures the playful spirit of everyone's favorite mischief-makers, from Curious George to Barrel of Monkeys, and the timeless phrase "Monkey See, Monkey Do." We're here to remind you that sometimes, it's perfectly fine to monkey around!
Available in two sizes, you can choose between the 4-monkey option (size 5-6) or the 5-monkey option (size 11). Whether you're a fan of the cheeky charm of monkeys or just want to add a touch of fun to your ensemble, this ring is the perfect choice.
Each of these mini monkeys is lovingly hand-carved in the round and cast in sterling silver. Their intricate details and mischievous expressions make them a whimsical addition to your jewellery collection.
Join us in our playful world and stay tuned for more delightful creations. Embrace the joy of monkeying around with the "Mini Monkey Ring" and wear it as a reminder to never take life too seriously. It's a celebration of the lighthearted moments that make life so enjoyable.