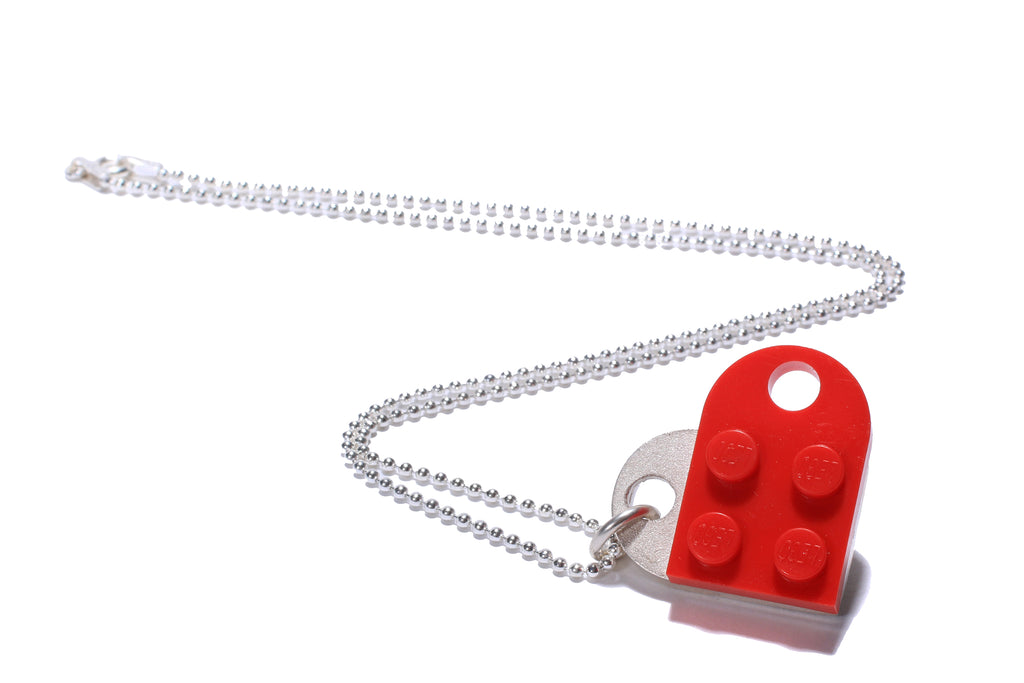 $150.00
$0.00
brick heart necklace
The last of the last!
We are retiring this design as soon as they are gone, gone, gone!
This Brick Heart Necklace will surely soften the coldest of hearts. Wear it as a heart or snap on any colour blocks that suit your fancy. There are multiple ways to wear this one. I must say it makes a great BFF necklace too! ;)
Hand carved and cast in sterling silver, every Connection Collection piece comes with a fun starter pack of Legos! Please indicate the length of chain you want at checkout!