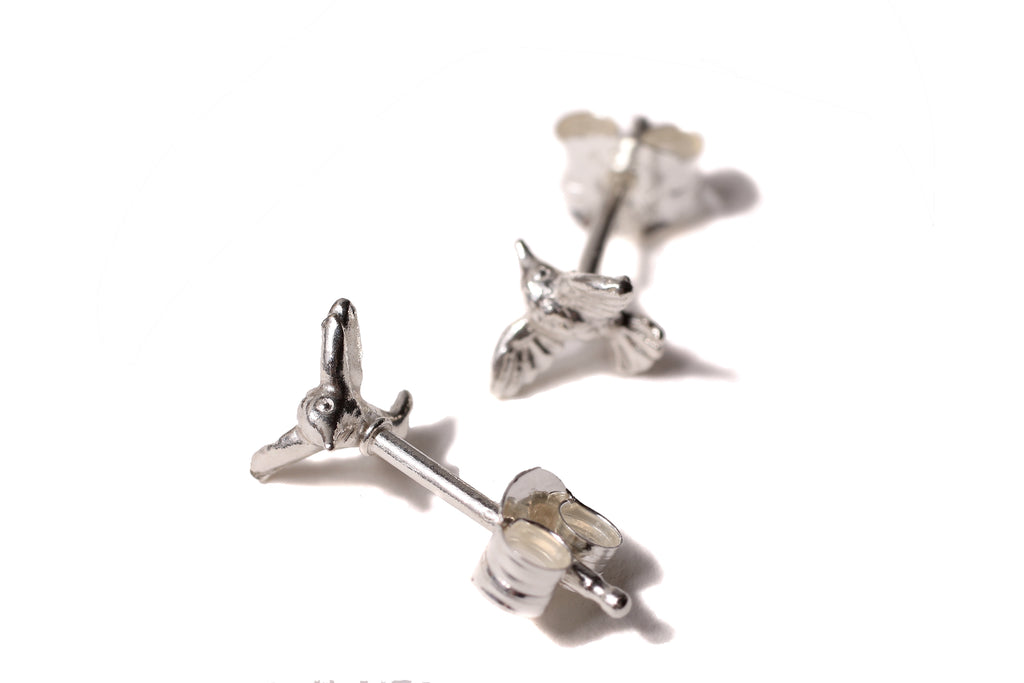 $65.00
$0.00
Tiny Hummingbird Earrings
The smallest of wonders, hummingbirds never cease to amaze with their intricate details and boundless energy. These tiny avian creatures serve as a symbol of ceaseless wonder and a reminder to seek beauty and joy in every moment.
These stud earrings pay homage to the remarkable hummingbird, meticulously hand-carved and cast in Sterling Silver. Each delicate detail captures the essence of these remarkable creatures, encouraging you to embrace the sweetness of life and savor the elegance of each passing day.
Wearing these hummingbird stud earrings allows you to carry a symbol of resilience, joy, and the ability to navigate through life's challenges with grace. Let them serve as a daily reminder of your own strength and capacity for boundless joy, drawing inspiration from the iridescent feathers and unwavering spirit of hummingbirds. These exquisite studs are a tangible link to the hummingbird's world, inviting you to celebrate the small wonders that bring light to your life.