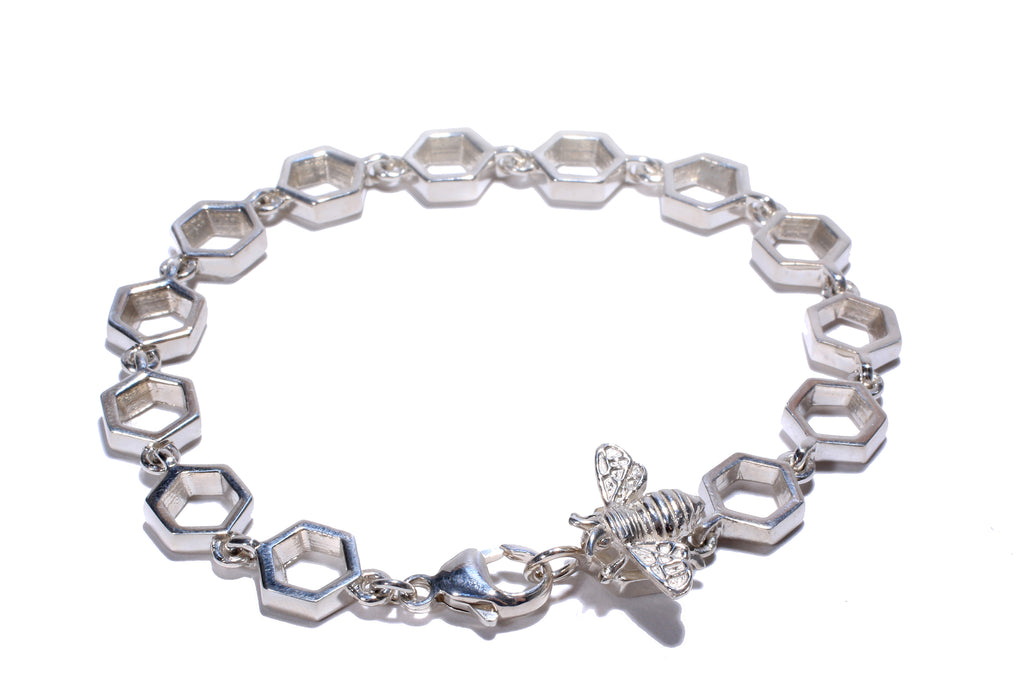 $450.00
$0.00
honeycomb link bracelet
Sometimes, it's impossible to choose between two great things. That's why we decided not to. With this bracelet, you can decide for yourself. Choose between the dainty small link for a subtle elegance or go bold with the larger link for a statement that demands attention.
And here's the best part – bee or no bee, it's entirely your choice! Each link, and yes, even the bees, are individually cast in sterling silver and meticulously assembled by hand, a labor of love that reflects the essence of community.
This bracelet isn't just an accessory; it's a symbol of the countless possibilities that life offers and the intricate beauty that arises from diverse choices coming together harmoniously.
Celebrate the beauty of choices and interconnectedness with our Honeycomb Link Bracelet. It's a reflection of your unique style and a reminder that every choice you make contributes to the larger tapestry of life. Bee yourself, and let your choice shine.