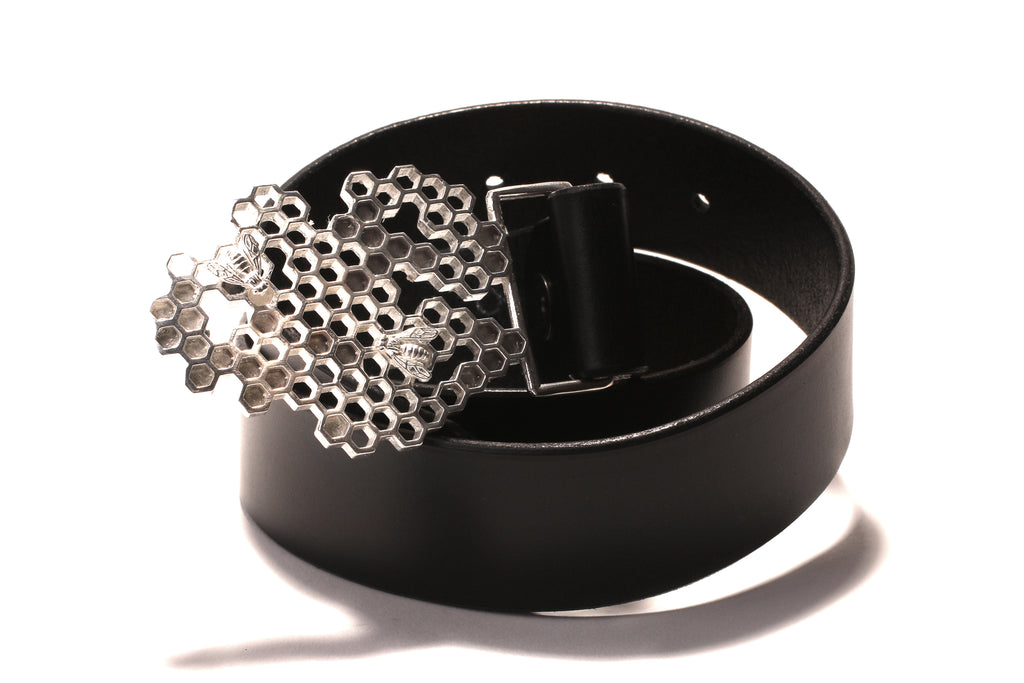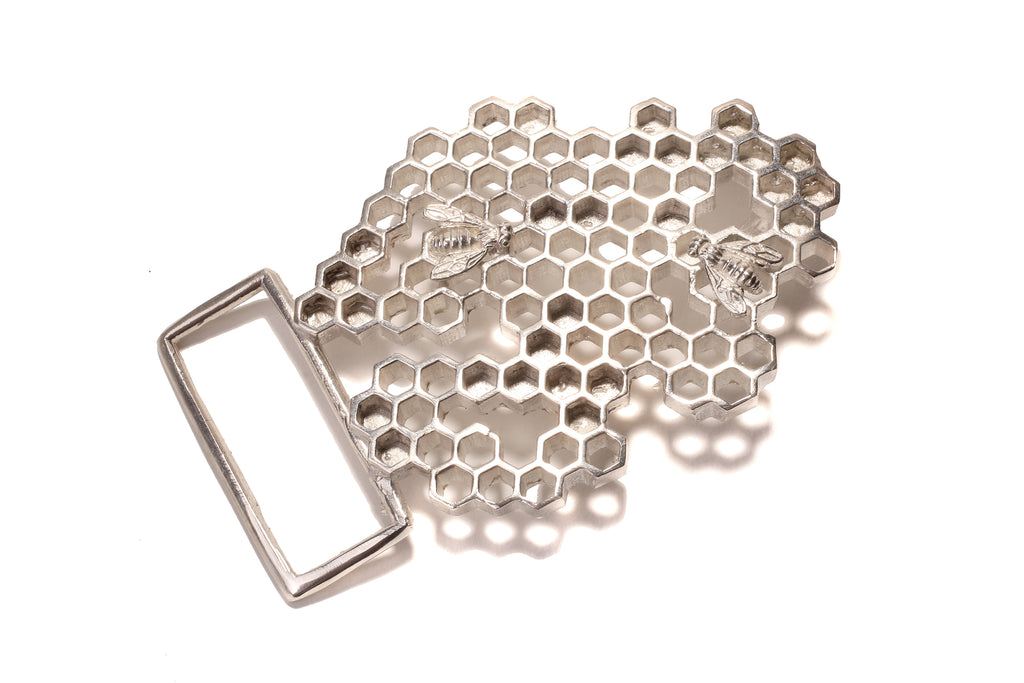 $395.00
$0.00
honeycomb bee belt buckle
With heavy hearts, we announce the farewell to our belt lines. At the core of this collection is our Honeycomb Belt Buckle, meticulously hand-carved and available in sterling silver or bronze. It's more than an accessory; it's a symbol of nature's intricate beauty and the power of unity, just like the bees in their hive.
Pair it effortlessly with our handmade veg-tan leather belt, designed for easy snaps on and off. As we bid adieu to our belts, this collection remains a testament to your unique style and a reminder of the essential role bees play in our ecosystem.
Choose custom sizing for your unique journey, and let this belt buckle be your statement piece. Embrace your true self, celebrate your essence, and raise awareness about the plight of our pollinator friends.
. Together, we can create something beautiful and meaningful, just as bees do in their community. Please note that once these are sold out, we won't be making more.