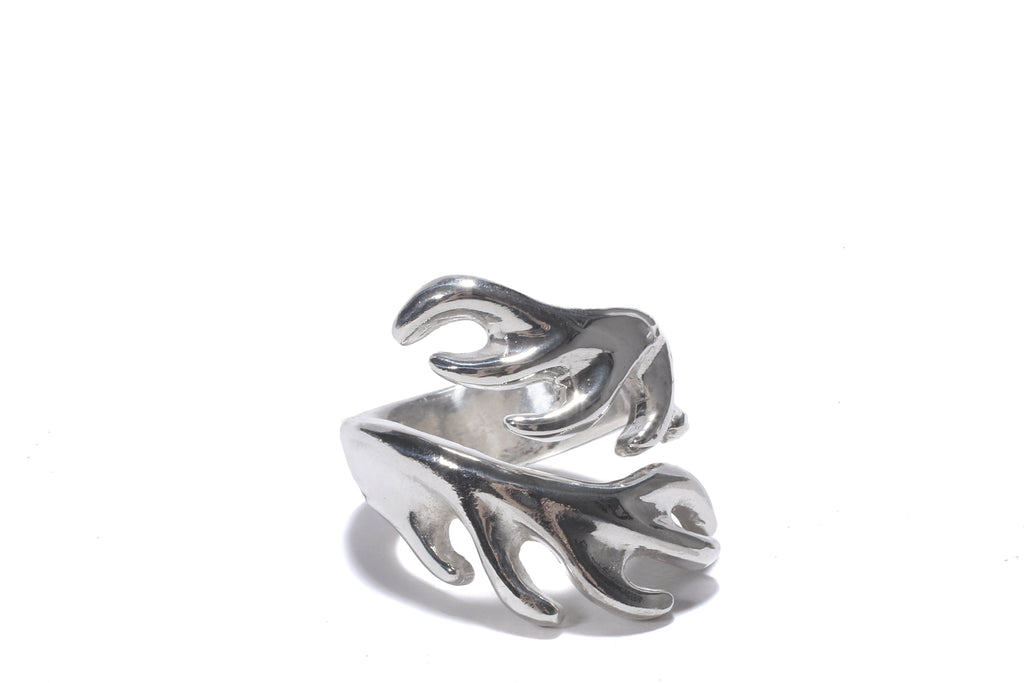 $180.00
$0.00
elk antler ring
The mighty elk, standing as the second-largest member of the deer family, is a creature steeped in symbolism. Traditionally, the elk embodies qualities of pride, strength, and enduring stamina, drawing parallels to its formidable size and majestic presence.
Embrace the essence of the elk with our hand-carved, sterling silver Elk Antler Ring. This distinctive piece of jewelry beautifully captures the elk's powerful antlers, coiled around your finger as a symbol of your own pride and inner strength.
Wear this ring as a testament to your unwavering determination and resilience in the face of life's challenges. Let it serve as a reminder of your ability to stand tall and steadfast, just as the majestic elk roams its natural domain with grace and unwavering stamina.
This Elk Antler Ring is not only a symbol of strength but also a practical piece of jewellery. It will come sized just for you, but should you need it adjusted in the future, it can be easily resized to ensure a comfortable and enduring fit.