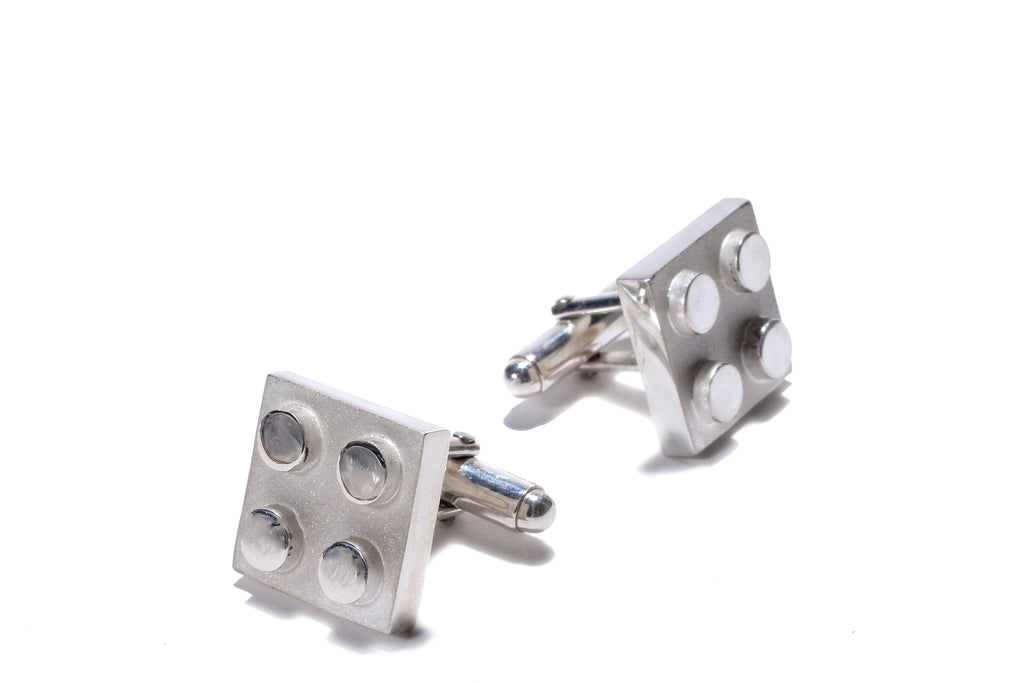 $195.00
$0.00
brick links
Unlock your inner child with our Brick Links Cufflinks, the perfect blend of class and geek chic for the playful adult in you.
Whether you choose to keep them subtle without adding blocks or decide to infuse a pop of color for some added fun, these cufflinks are a reflection of your unique style and your passion for creativity.
Hand-carved and cast in sterling silver, each piece from the Connection Collection comes with a fun starter pack of LEGO, a delightful reminder that creativity has no age limit.
Elevate your outfit with a touch of whimsy and sophistication. Our Brick Links Cufflinks are not just accessories; they're an expression of your playful spirit and your love for connections, both old and new.
Embrace the joy of being a kid at heart, even in the most formal settings. Let these cufflinks be your subtle yet daring statement, a nod to the infinite possibilities that life offers when you keep your imagination alive.