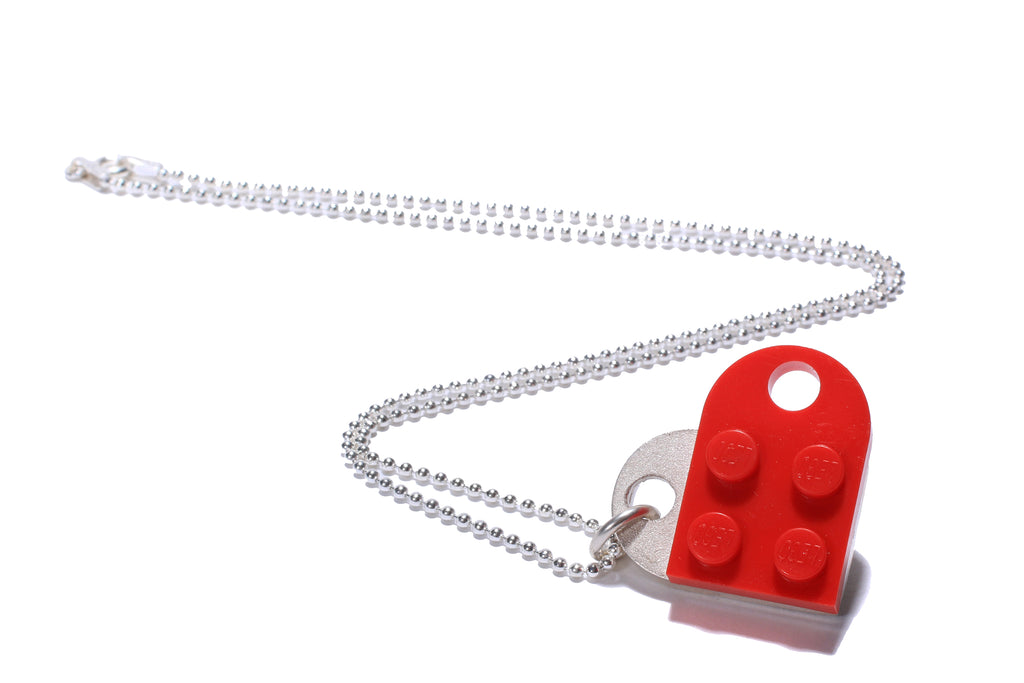 $150.00
$0.00
brick heart necklace
Our Brick Heart Necklace, a symbol of connection, creativity, and the bonds we create with each other.
This necklace is not just jewellery; it's an invitation to play and express yourself. Wear it as a heart or snap on any colour bricks that spark your imagination. It's a canvas for your creativity, and there are multiple ways to wear it. In fact, it's a fantastic BFF necklace too, a tangible token of your unbreakable connection.
Hand-carved and cast in sterling silver, each piece from the Connection Collection comes with a fun starter pack of LEGO. It's a delightful reminder that creativity knows no bounds, and connections are built one brick at a time.
Don't forget to indicate the chain length you prefer at checkout, allowing you to tailor it to your comfort and style.
Embrace the spirit of connection, creativity, and the joy of play with our Brick Heart Necklace. It's more than just a necklace; it's a celebration of the connections we've made and the ones we're yet to create. Build your heart, build your connections, and let your imagination soar!