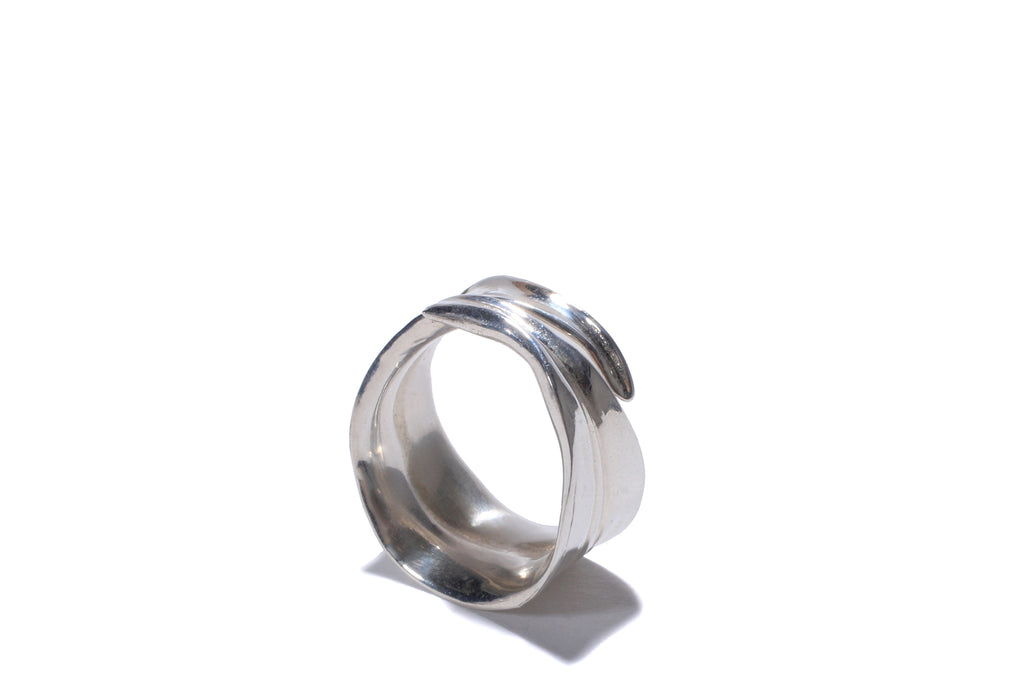 $160.00
$0.00
lily leaf ring
Amidst the enchanting landscape of a beloved English-style garden, graciously shared by a dear friend, my journey led me to a captivating discovery—the Lily Leaf Ring. In the embrace of this botanical haven, nature's voice whispered softly but unmistakably, as if extending an invitation that simply couldn't be declined.
Each Lily Leaf, carefully chosen and tenderly cast in sterling silver, finds its place in this exquisite ring, delicately encircling your finger. Designed to ensure a perfect fit from the very beginning, this ring also gracefully adapts to any adjustments, ensuring an enduring and comfortable connection.
The Lily Leaf, with its intricate veins and delicate appearance, carries with it a profound symbolism. It is a timeless symbol of purity and virtue, representing the innate beauty and grace found in the heart of nature. Additionally, lily leaves are associated with femininity and motherhood, embodying qualities of nurturing and protection.
This ring is a tribute to the timeless allure of nature's most modest treasures and the profound symbolism they carry. It embodies those extraordinary moments when the world around us seems to converse directly with the depths of our souls. As the Lily Leaf Ring graces your hand, it becomes a tangible conduit to nature's eloquence and grace, a constant reminder to cherish life's most subtle and enchanting whispers.